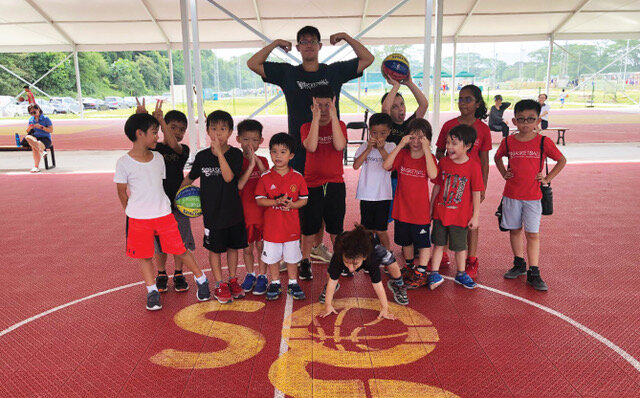 SG Basketball @ Turf City (The Cage)
Address: 220 Turf Club Road, S(288001)
Year-round
(except Christmas and CNY)
Monday to Friday
5pm - 6:45pm | All Ages
Wednesday
8pm - 10pm | Adult

Saturday
9am - 10:45am | U9 Boys & U11 Girls
10:30am - 12:15pm | U10 & U11 Boys
12 noon - 1:45pm | U13, U15 & U18 Boys
3pm - 4:45pm | Junior Development (U6) & Ages 7-18

Sunday
9am - 10:45am | U12
11am - 12:45pm | U18, U15 & Adult

*On Public Holidays that fall on weekdays, ALL sessions will be shifted to 9am.
SG Basketball @ Tanglin Trust School
Address: 95 Portsdown Rd, S(139299)
Season 1: Jan - Jun
Season 2: Aug - Dec
Tuesday to Thursday
6pm - 7:30pm | Ages 11 to 18
Sunday
8:30am - 10am | Junior Development (U6) & U11
10am - 1130am | U13 Boys
1130am - 1pm | U13 Girls
1pm - 2.30pm | U15 & U18 Boys and Girls
*Above schedule is tentative and subject to changes on a weekly basis. Feel free to contact us or view this link for confirmation.